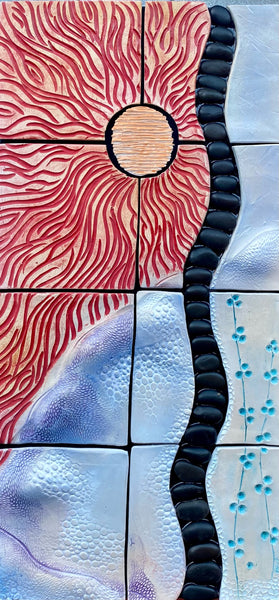 Custom Art Deposit
If you would like to be next in line for one of Brenda's custom designed ceramic art tiles, please submit your deposit and she will contact you to work out the details of your project.
A $100 deposit will hold your place in the queue. Brenda is currently 3-4 months out on all custom work. She will be in touch to discuss your project. Once she gets closer to your project time (about 3 weeks out) Brenda will begin drawing concepts for your project. Email brendamcmahongallery@gmail.com to ask questions or gain more information.
Thank you for your appreciation of Brenda's custom designed tile artworks.