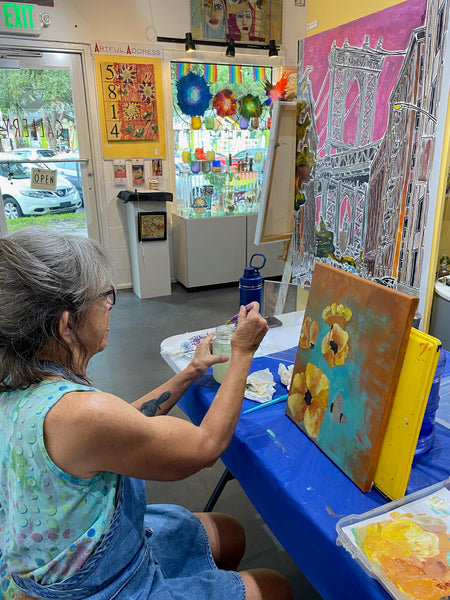 4 week Painting Classes
Ongoing: times vary
Join painting instructor, Jila Davoodi for a 4 week intimate painting class. Each class is 2 hours long at $50 per session, the 4 week series is just $200.
Jila teaches watercolor, oil and acrylic. You choose what you want to learn and she'll design the class around your needs. Students provide all paints and canvasses. Jila provides instruction.
Contact Jila to find available times and dates. A minimum of 4 classes is required.